Caroline Dennington & Daughter Isla
Hearts Hands and Hope Foundation helped my family tremendously when we found out our daughter was diagnosed with ALL (Acute Lymphoblastic Leukemia). We were on a family vacation and were devastated with the news. While staying in the hospital (out of state) we received a care package that included so many comforting items that made us smile in a time of unknowingness and despair. The love didn't stop there, they prepared meals for my family upon our return home. This meant so much to us as we were not even mentally prepared to start thinking about our daughter's diagnosis let alone worry about what to make for dinner. These simple gestures may seem miniscule, but to my entire family and me we are forever grateful for the love, generosity and compassion we received and continue to as we resume our journey.
Caroline Dennington
Daisy
Daisy, who is twelve now has been fighting brain cancer for over five years. When our local hospital ran out of treatment options, we were forced to find a trial outside of our home state and we have been traveling to Georgia for almost a year now for cancer treatment. This year has been filled with multiple challenges and financial strains. We are incredibly thankful to Hearts Hands and Hope for blessing our family in a small way to make things a little easier.
Sandra Jacobson
I was lucky enough to be nominated as the designated recipient of the HHH Race for the Cure recipient in October, 2017. I had just started chemotherapy for my 2nd battle with breast cancer when the race/walk occurred and I was unsure if I would be able to participate. Trenda, Paul and her wonderful family and friends welcomed me with open arms and walked side by side with me throughout the journey that day. The walk made me feel alive, "normal" and that I wasn't a victim of my circumstances, that I could still shine, live and love. The $$'s that were raised for this event helped me pay off my medical deductible for the year right away so I could take that worry off my plate. I feel fortunate to have crossed paths with Trenda and Paul and the Hearts, Hands and Hope Foundation. They truly changed my life at a time where I needed support, love and as much hope as possible. I am happy to report I am 1 year cancer free and look forward to paying it forward to the 2018 HHH recipient.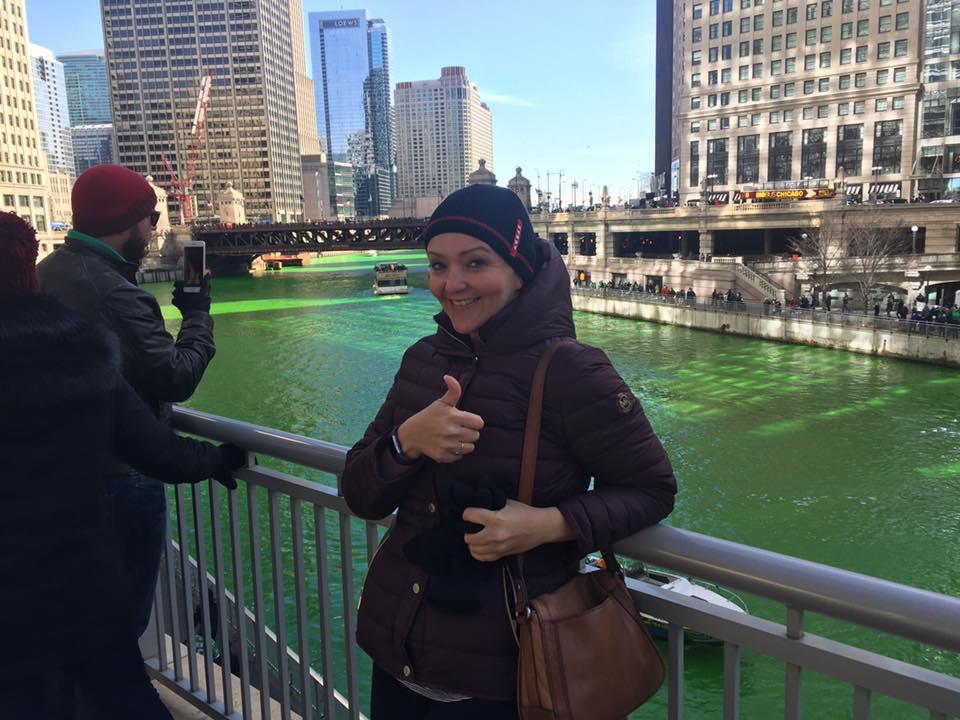 Michele Olivia
My family has had a rough past few years. My mother was diagnosed with breast cancer, my sister with cervical cancer, and I myself with thyroid cancer. My mother was working up until October of 2018, with all the bills piling up by December, we did not know how she would be able to do Christmas dinner. So I reached out to Hearts, hand and hope. Then the only car we had broke down. Thinking it was something minor, I took it in to the shop.
Well turned out it was far from a minor fix, our family was not able to afford the fix. So I reached out to Trenda. Not only did she help, she called me the same day I reached out about the car, not only was it fixed it, Hearts, hands and hope paid in full. Then Christmas Eve I was then able to pick up the Christmas Dinner Trenda at hearts, hands and hope cooked, turkey, ham, sides and dessert it was all ready. My family had a very blessed Christmas Eve instead of stress we were able to sit as a family and enjoy such a delicious dinner, Oh and did I mentioned what a great cook she is? Thank you so much for what this organization has done for our family and so many others out there battling cancer
Brittany Kelley
This amazing organization provided me an extraordinary gift of covering all my bills for a month while I was going through chemotherapy for breast cancer. After 6 months of chemo, and not being able to work during this treatment, my monthly bills became a significant source of stress for me. Their gift of covering my bills for a month took an enormous weight off my shoulders and allowed me to focus on simply getting well. For a cancer patient, this is so important. Not only did they help me by covering my bills, the founder, Trenda, has checked in on me and provided so much support. She is a fellow survivor and understands the unique challenges, emotions and obstacles that someone faces during treatment. She has shown me so much love and support, and I am eternally grateful. I am incredibly inspired by people who went through a hardship (as Trenda did with her own diagnosis) and then afterwards they channel their energy into giving back and helping others.
This organization provides an enormous gift to cancer patients and their families, and you can rest assured that every dollar you donate goes directly towards helping someone like me. Someone who was suddenly diagnosed with cancer and had their world changed forever. It's a scary time. But, it's also a time where you witness the very best side of humanity. Hearts, Hands and Hope Foundation made a significant impact in my life at the time when I needed it the most.
If you are someone kind enough to show your support by donating to charities who aid cancer patients, I urge you to choose a charity like HHH. Every single dollar you donate will make an enormous impact for a cancer patient and their family. Throughout my own personal journey with cancer I was lucky enough to receive tons of support from many people and organizations. But, the gift that HHH was able to give me of covering my bills for a month, was something that profoundly impacted my family and I.
Thank you Hearts, Hands and Hope Foundation for the amazing work you do. My family and I are eternally grateful for you and the gift you provided us when we needed it most.